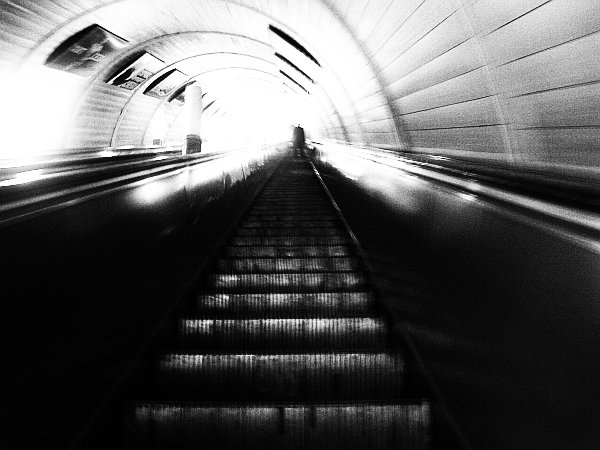 There is no better than to start from 2005. I borrowed a Minolta DiMAGE A1 from a friend and started shooting. That was my first exposure into digital photography and photography in general apart from few episodes in my childhood.
Obviously, there is nothing worth sharing from these times, now it all seems very primitive and full of mistakes, but that was arguably the most exciting time: constant learning, a-ha moments, experiments, not knowing a thing, that was fantastic.
And this is a shot of a man on a escalator in Moscow metro. The original was lost, all I have this 600x450 processed for web. But that might be even better, that shows that all I knew at that moment was a pair of brightness and contrast sliders.